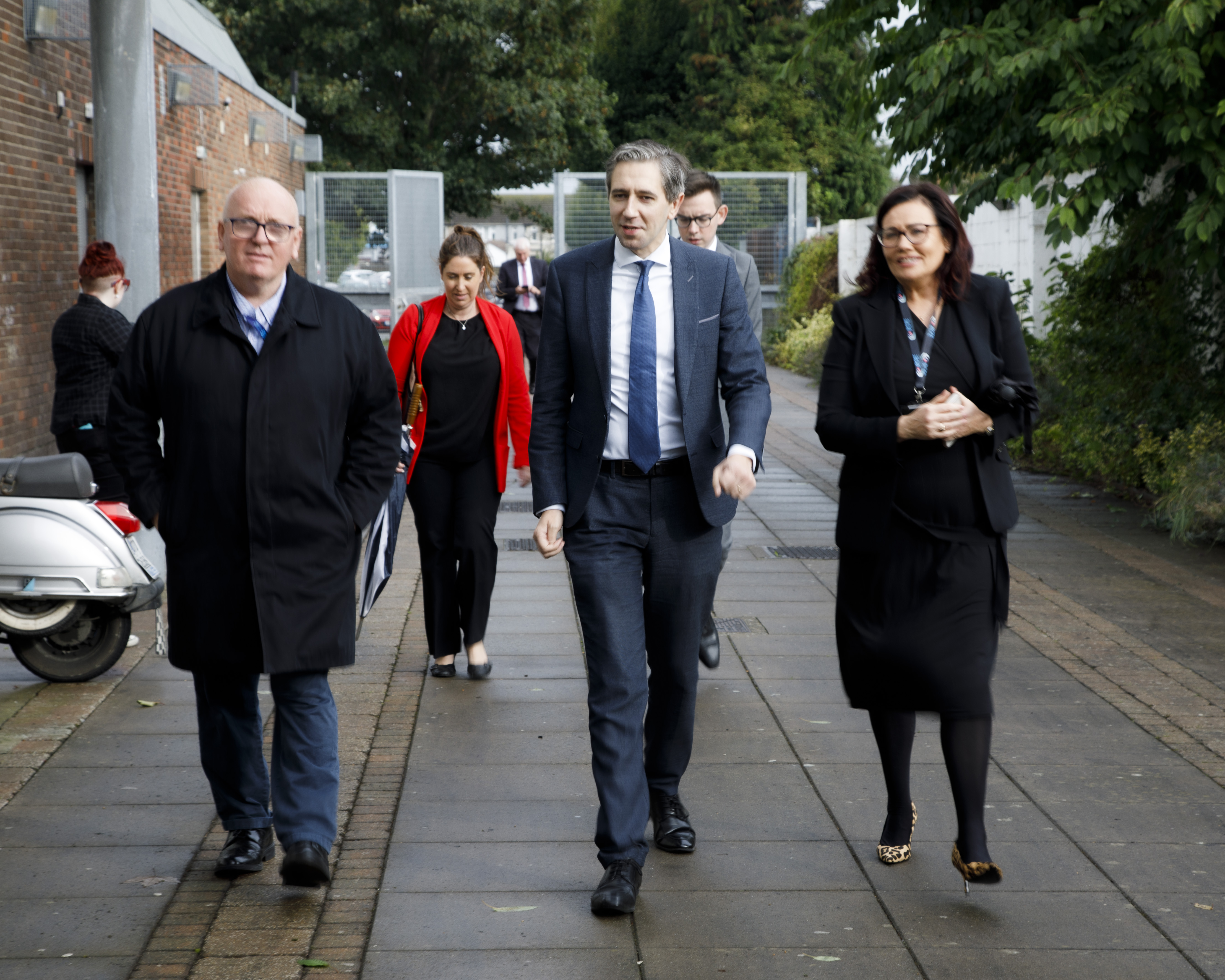 Ballyfermot College of Further Education (BCFE) is set to receive significant funding for a project which will allow City of Dublin Education and Training Board carry out enhancement works at the college to improve accessibility and provide for more energy efficient facilities.
Minister for Further and Higher Education, Research, Innovation and Science Simon Harris TD announced the good news at Ballyfermot College of Further Education (BCFE).
Minister Harris said: "City of Dublin ETB has always been innovative and forwarding thinking, ensuring that the learner is at the heart of all that they do.
"Ballyfermot College of Further Education and the campus here is one of the largest providers of Further Education in the country and I'm delighted that your proposal to enhance the facilities here has been successful and will now move to the next stage of development.
"This will allow the college to extend their offering to students as well as enhance the learner experience while they are there.
"I commend you and all the team both here and across the wider FET community for your commitment to providing wide-ranging opportunities for all."
BCFE is one of six locations benefiting from part of the next tranche of capital investment under the Further Education and Training (FET) Strategic Infrastructure Upgrade Fund.
Funding for this project will be provided through SOLAS to City of Dublin ETB. The project announced today will now move forward to the appointment of a design team, with a view to development of a more detailed project brief in consultation with relevant stakeholders.
Chief Executive of SOLAS the Further Education & Training Authority, Andrew Brownlee, said: "Today's announcement of capital investment in Ballyfermot College of Further Education is a significant development for learners and communities in the Dublin region, but also an important milestone in the evolution of FET facilities and provision nationwide."
"A warm congratulations to my colleagues in City of Dublin Education and Training Board, and to all of the potential learners in Ballyfermot and the surrounding areas."
Dr. Christy Duffy, Chief Executive of City of Dublin ETB, welcomed this initiative and said:
"We are delighted that Ballyfermot College of Further Education has been included for funding from the Strategic Upgrade Fund. We look forward to working with SOLAS and the design team to ensure that we provide the highest quality accessible and inclusive education to all learners in our City of Dublin FET College".