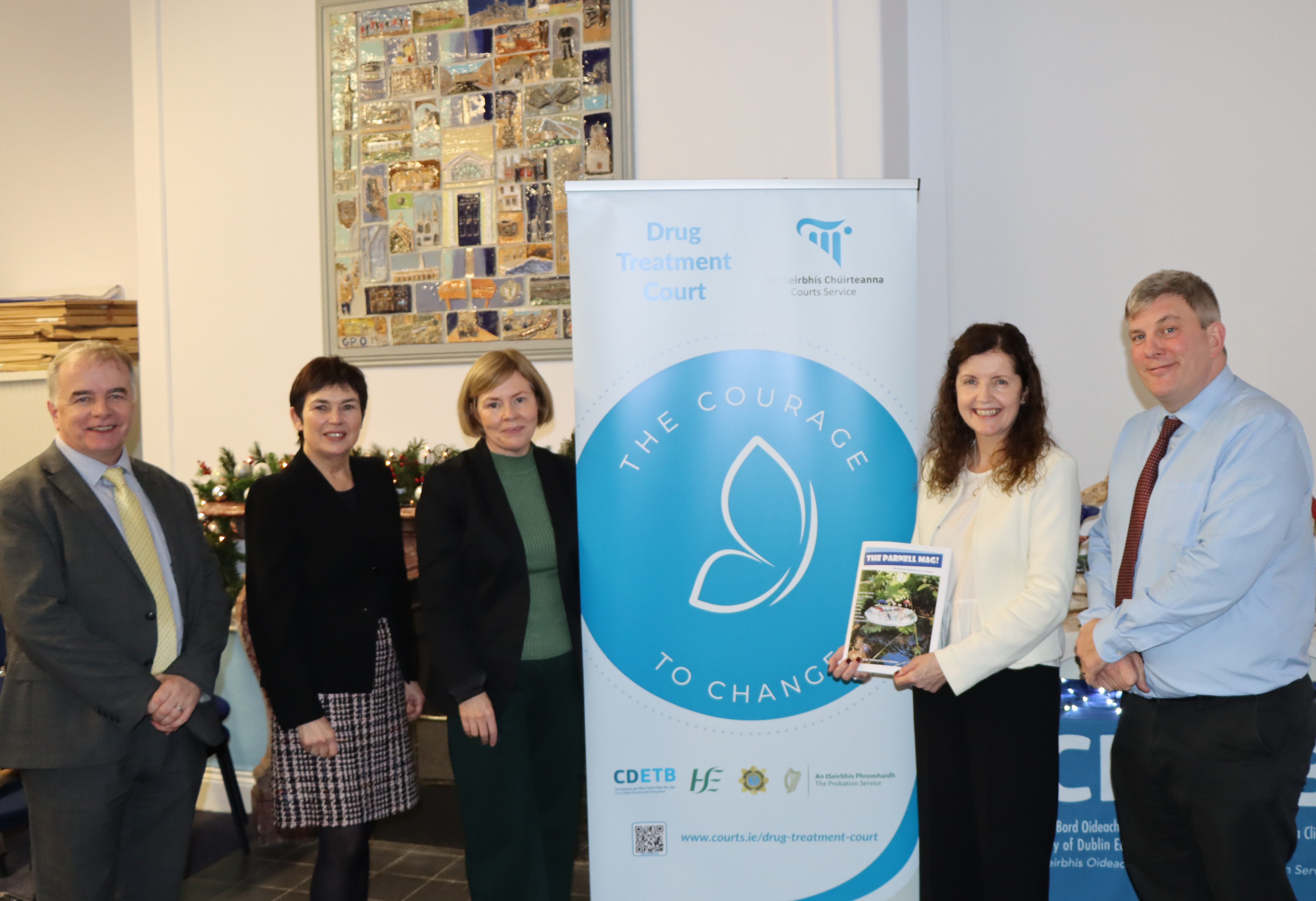 Written by Fiona Carolan, Head of the Education Programme in the Drug Treatment Court.
This year marked the 21st Anniversary of the Drug Treatment Court (DTC) in Dublin. This was celebrated in the Morrison Hotel on the 26th of October.
The DTC started on a pilot basis in January 2001. Since then it has continued to adapt and respond to the needs of the participants going through the programme. City of Dublin ETB was innovative in developing the education programme which was specifically designed to support the participant in recovery. The integrative role of education is unique to the Irish Drug Court Programme.
Over the years we have listened to and have learned from our participants. We have tried many different subjects depending on the interests of the presenting group. Subjects like music, drama, mindfulness, cookery and outdoor pursuits have all developed. This year there has been a great response to newly introduce Tai Chi and Meditation classes.
All our subjects are QQI level 2, 3 and 4 certified and range from Computer literacy, Communications, Maths, Personal Development, Addiction Awareness to Health and Fitness. The main underlying focus in the education centre is to create connection, acceptance and safe environment to learn.
The Participants were asked how they would like to mark the 21year celebration and they suggested two ideas:
Firstly the Swimming Upstream Sculpture and the second a bumper magazine collating articles from past Parnell magazines, we publish one from our summer projects every year. The celebration event was enjoyed by all.
These we presented and launched on our 21 year education celebration day and certification day on the 30th November in Parnell CDETB
I wish to thank the DTC participants and graduates who made the events very special with their words of wisdom and encouragement. A special thanks goes to Paula Kearney, Eamon Geoghegan, Robert Hogan, Anthony Lee and Harry Smailis.
None of this could happen without the wonderful compassionate and passionate teaching staff on the DTC programme. I wish to thank Maria Gibbs (Communications Teacher), Christina Harmon (Computer Teacher), Juliet Keating (Meditation Teacher), Lyndsay Kellagher (Health and Fitness Teacher), Patrick Bruce (Maths Teacher), Anthony Lee (Peer Support Worker), Mark McManus (Art Teacher) and Noel Mooney (Tutor Support).
It has been an honour and privilege to work with my colleagues on this programme. We have met amazing people with stories of true resilience who have humbled us and taught us what compassion and humility is about.
Success is measured in many ways through certification at QQI level which is very important but more importantly is when someone walks into Parnell in the morning and feels welcomed, respected and regarded with compassion – that is success. In the words of our CEO Christy Duffy what we do is "touch people's lives" and let them know we are here for them. That is the core of our work.
Click here to find out more about the Drug Treatment Court