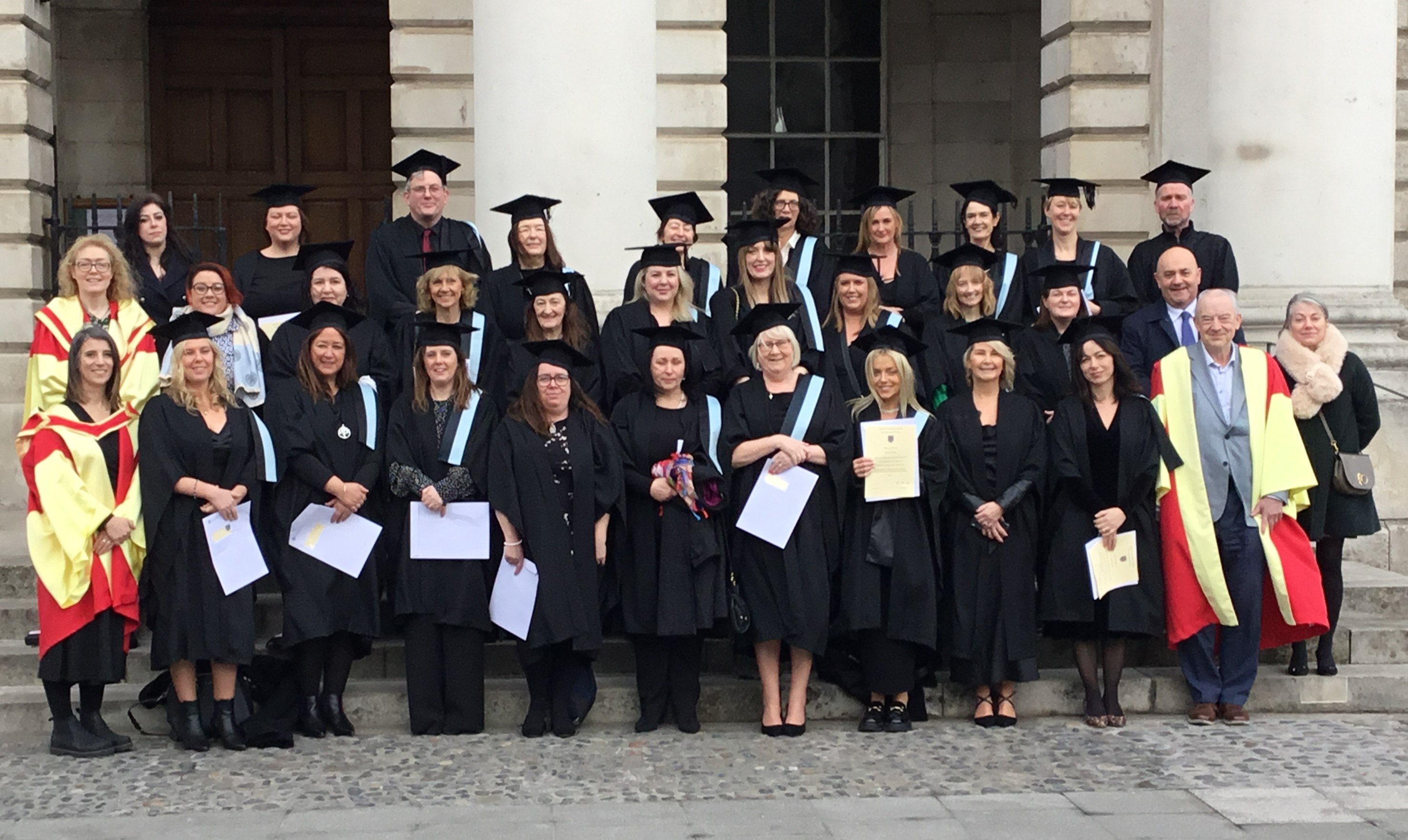 City of Dublin ETB is immensely proud of our 27 graduates from a new Level 9 Postgraduate Certificate course in Diversity and Inclusion, a collaboration between City of Dublin ETB and Trinity College Dublin
The graduates come from all areas of provision our ETB: the Adult Education Service, Youthreach, FET Colleges, leadership teams, Quality Assurance and FET support services, Training Centres, Guidance and the Education Service to Prisons.
Created specifically for staff working in the Further Education and Training sector, the course was designed by Dr Joanne Banks and Professor Michael Shevlin from Trinity's School of Education in collaboration with Dr Anne Costelloe and Carrie Archer from City of Dublin ETB.
This partnership was part of the vision of City of Dublin ETB's Director of Further Education, Blake Hodkinson, who recognised that for FET staff to be able to fully realise the potential of the Future FET Strategy (2020-2024), they would need space and structured opportunities to build on their existing skill sets and knowledge. The strategic pillars underpinning the strategy are building skills, fostering inclusion and facilitating pathways.
Speaking at the graduation Blake Hodkinson, Director of Further Education and Training said:
"The more that we have considered how to best include students and meet their needs, the better we can deliver our service. For City of Dublin ETB, with 27 graduates coming from this course, I am hoping that this will start conversations and actions that will transform our delivery".
A further 28 students are currently studying on the course this year and another cohort will begin in September 2023. The course will be made available to FET staff from other Education and Training Boards nationally in the future.